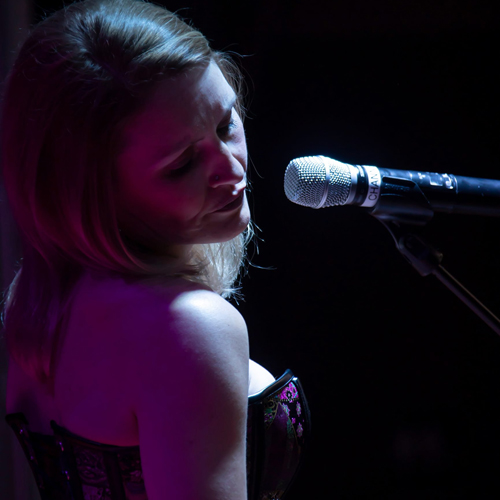 Website:

When:

5pm Friday July 30

Where:

East Stage
Amanda found her love of music through piano and vocal performances. However, her first lyrical voice was adapted from her early poetry. These adaptations would come to comprise most of her first album, Full Moon.
Moving into the singer/songwriter role has proven to be truly joyful and cathartic,
as she experienced working on her sophomore album, Lust N Love.
Music is about connection and Amanda feels very grateful to be able to share a piece of herself with the audience no matter whether she is performing solo or with a big band ensemble.
She has been performing for years, and has had the pleasure of working with a plethora of groups, but feels that no matter how much she does, there is always something more to learn.