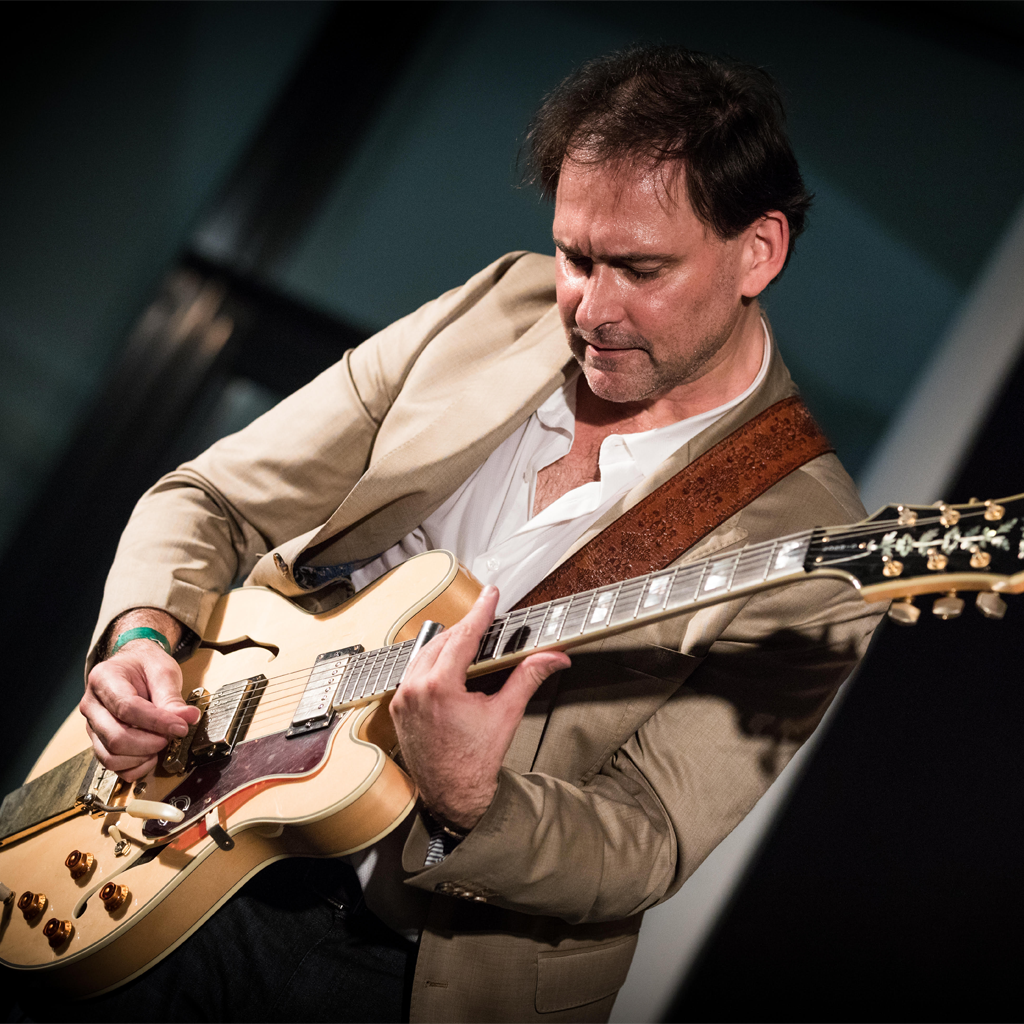 Website:

When:

4:30 Sunday August 7

Where:

West Stage
Johnny Burgin earns his name as The Worldwide West Side Guitar Man by performing up to 250 shows a year in Europe, Japan and coast to coast in the US. Johnny grew up in Mississippi and went to University of Chicago at 18, but ended up attending "blues university". Johnny met a DJ on the college radio station who took him to see the Howlin' Wolf style singer Tail Dragger on the West Side of Chicago. Tail Dragger took Johnny under his wing and gave him his first professional gigs, and from there Johnny learned quickly and went on to tour or gig with blues legends such as Pinetop Perkins, Sam Lay and Billy Boy Arnold. He's been praised by the Cascade Blues Association for his "stunning guitar playing– the pure Chicago styled sound".
Johnny's played on dozens of records as a sideman and as a leader, he's released ten CDs on Delmark and Vizztone records. His most recent efforts are Johnny Burgin Live, which features special guests Charlie Musselwhite, Nancy Wright and Rae Gordon and debuted at #3 on the Living Blues Blues Radio Chart. No Border Blues: Japan came from Johnny's many tours and long relationships in Japan and is the first American compilation of the underground Japanese blues scene. Vintage Guitar stated: "Stellar fretwork, gloriously loose, earthy and immediate Chicago blues". He was nominated for a BMA for Best Traditional Blues CD of 2017 for Howlin' at Greaseland, a Howlin' Wolf tribue, and by Blast Blast for Best Live Release in 2021.