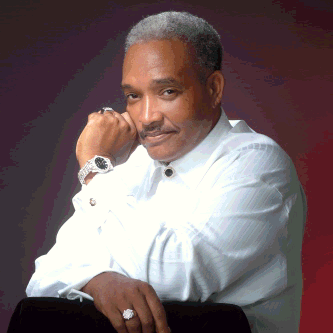 Website:

When:

2:30pm Sunday August 6

Where:

West Stage
Johnny Rawls was born in Columbia, Mississippi in 1951 and raised in Purvis and Gulfport, Mississippi.
He acquired an early interest in music when hearing his grandfather play the blues guitar one Christmas morning.
He began playing professionally while still in high school with such stars as ZZ Hill, Little Johnny Taylor, Joe Tex and the Sweet Inspirations. In the mid-70's, Johnny went to work for OV Wright as Wright's band director. After Wright's death in 1980, Johnny led Little Johnny Taylor's band until 1985, when he began touring as a solo artist and made his first solo recording under the Rainbow label.
Recording under Touch Records, Rooster Blues, Rock House, Reach and JSP Records, Johnny has done it all from producing, songwriting, horn arranging, Rhythm, Lead and Bass guitar, keyboard, vocals and background vocals. Johnny started his own record company, Deep South Soul, in 2002 and has released his CD's Lucky Man, Live in Montana, and The Best of Johnny Rawls. His newest CD entitled Heart and Soul was released in October 2006 and has been nominated for "Best Soul Blues Album of the Year (2007)" by the Blues Foundation . No Boundaries was released under the TopCat, Catfood and Deep South Soul labels in 2005.
Johnny has appeared on the cover of the April 2002 Living Blues Magazine and has been nominated four times for the W.C. Handy Award. His most recent award came from the West Coast Blues Hall of Fame for RB Male Vocalist of the Year 2006.
Johnny has performed at the Chicago Blues Festival twice, The Russian River Blues Festival, The King Biscuit Blues Festival, The Portland Waterfront Blues Festival, Poconos, as well as festivals in Sweden and Poland. He tours constantly, playing well over 200 dates a year. He can also be heard on XM radio's Bluesville. Whether he is playing in a small club or a large blues festival, Johnny gives it his all and the crowds love him!
In 2008, Johnny released Red Cadillac which charted at #1 on the Living Blues radio chart. He was nominated for Best Male Soul Blues Artist and Best Soul Blues Album by the Blues Foundation. He won the Critics Award for Best Album of the Year by Living Blues Magazine.
Ace of Spades was released in 2009 and charted at #4 and remained in the top 20 for three months. Johnny won Best Soul Blues Album of the Year and was nominated for Best Male Soul Blues Artist of the Year by the Blues Foundation. In addition, Johnny was honored with a Blues Trail Marker located at the original site of the Hi Hat Club in Hattiesburg, Mississippi. He shares the plaque with soul blues legends Tyrone Davis and Little Milton.